Press
04.05.2017
Business in the Air in ANA's app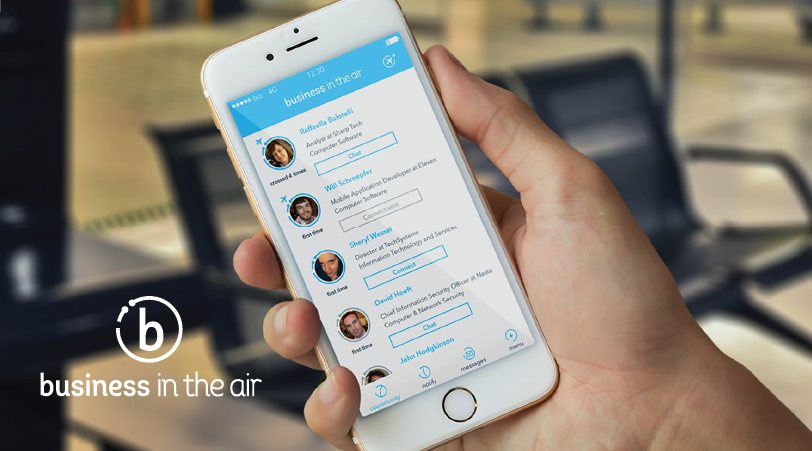 ANA has just launched a new function for its app. The ANA app now includes Business in the Air, through which it is possible to make the most of waiting times at airports Humberto Delgado (Lisbon) and Francisco Sá Carneiro (Porto), boosting business opportunities.
Using their LinkedIn profile, passengers are able to make new contacts, propose a business meeting at the airport and even check if the person with whom they made contact will be sharing their flight.
The launch of Business in the Air follows on from VINCI Airport's open innovation long-term strategy. Business in the Air was the winner in the Airports category of the roving European VINCI Start-up Tour contest which, in 2016, evaluated the entries and 400 competitors and, after a first phase of selection, assessed the presentations of 131 start-ups in 12 cities in France, the United Kingdom and Portugal.
The VINCI Start-up Tour sought innovative and promising initiatives to reinvent the digital customer's experience in the infrastructures operated by VINCI Concessions (e.g., motorways, airports, railways).
The Business in the Air function is a result of ANA's efforts towards continuous improvement of the services offered as well as the provision of new services to passengers.
As part of this strategy, ANA updated its app last September to include new features among which:
- lounge, fast track and hotel reservations;
- improvements in the parking booking engine;
- direct access to the airlines' check-in, minimizing the need to access different platforms;
- automatic detection of the airport (autosense);
- adaptation of contents according to the passenger's travel stage: departures, arrivals or stopover, via the website's navigation menus;
- integration of the platforms, enabling navigation via desktop or mobile;
- consistent articulation between topics and intuitive access to content;
- update of the "tone of voice", more familiar and clear;
- new design, more attractive and efficient.
Business in the Air features are available in ANA's app, which can be downloaded for free to Android and iOS.